Christmas is a time of joy and happiness, but it can also be a stressful time. There are so many things to do and not enough time to get everything done! We often forget about the simplest ways of making Christmas more heartfelt and personal – DIY decorations.
Christmas time is always one of the most expensive holidays of the year, and that's because everyone buys decorations and trees and Christmas-themed designs and accessories for their homes and lawns. Maybe this year, to make things more special and heartfelt, DIY decorations can be something that can switch up your Christmas decorating!
Luckily, many easy DIY decoration ideas will help you create a more heartfelt and personal Christmas! These creative DIYs will not only bring joy to your home but they'll also make great gifts for friends and family members too. In this article we will show you how easy it is to make some simple DIY decorations for your home, giving your family a warm, cozy feeling as they celebrate with you on Christmas Day.
There are a lot of DIY decorations you can do; it all depends on your creativity and imagination. This article will explore easy DIY decorations that you can do at home for the Yuletide season of Christmas!
Christmas Easy DIY Decorations: How to Make Your Christmas More Heartfelt and Personal
One of the easiest ways to create a more personal Christmas is by making your own DIY decorations. This can be as simple as using materials that you already have around the house or buying some inexpensive supplies from your local craft store. There are endless possibilities when it comes to DIY house work, so be creative and have fun with it!
A great way to get started is by making a festive wreath for your front door. All you need is a wire hanger, some colorful ribbon, pinecones, berries, and small ornaments. First, shape the hanger into a circle and then twist it in the middle to form a loop. Next, you'll need to coil the two ends of the wire around each other several times, and then twist it into a hook at the top. Now attach your ribbon onto this loop (simply by wrapping it around) and hang some ornaments from it too! And that's all there is to make an easy DIY door wreath for Christmas – don't you just love quick crafts like these?
If you prefer something more colorful, why not try using some crepe paper streamers instead? They come in so many colors nowadays that they will definitely brighten up any room. You can drape them along your mantelpiece as garland, or even on your staircase banister for added effect. Just make sure to tape them securely in place, so they don't unravel. And if you'd like to make them extra festive for Christmas, why not try tying a few red bows on your streamers too?
Let's move on to another easy DIY decoration idea: paper snowflakes! You can use plain white A-sized sheets of paper and some colored pencils or markers to make these winter wonderlands. First, draw a template (your favorite shape) onto the sheet of paper with shapes that remind you of winter – think stars and trees as well as deer and Santa Claus' symbols. Then simply cut out each individual part using scissors before decorating it with colors. Now hang up all your handmade decorations around your house for an added touch of personalization this holiday season!
Another easy DIY decoration idea is to make a festive garland for your fireplace. You can use all sorts of materials, but we recommend using twigs or branches as they look very rustic and natural. Simply place them vertically on top of each other around the grate and secure them in place with hot glue (or you could try tying some string around it instead). Now tie small red bows onto the twigs before decorating them further by adding things like pinecones, berries, mini-Christmas trees, etc.
One last thing that will give your home a more personal touch during this holiday season is handmade gifts! Why not take up knitting or crocheting this year and make some special gifts for your loved ones? There are so many free patterns online that you can use, and most people love receiving homemade presents. So why not start knitting now and have them all ready in time for Christmas?
If you're not the crafty type, don't worry – there are plenty of other DIY gift ideas out there too. How about making a personalized photo album or book cover for example? All you need is some paper, photos, glue, and maybe a few embellishments like ribbons or stickers. Simply print out your favorite photos onto the paper (you could even do this at an office supply store) and then glue them into place. You could also laminate the pages for extra durability and to make the album waterproof. And that's all there is to it!
Another DIY gift idea would be to sew some cute pajamas or a personalized blanket with your child's picture on it. This way they will have something special from you this Christmas, especially if you've been away at work during the year (like most parents). All you need are some sewing patterns online that suit their age group, fabric, thread, etc. And don't forget about adding an extra touch by embroidering their name onto one of the pieces – kids get so excited when they receive presents like these!
Your imagination is the limit when it comes to DIY decorations, so don't be afraid to get creative this Christmas. There are so many easy DIY ideas out there that anyone can do, they just take a bit of time and effort but the end result is always worth it! Christmas is always more fun when it's more personal, so why not try out these easy DIY decoration ideas this year?
Bottom Line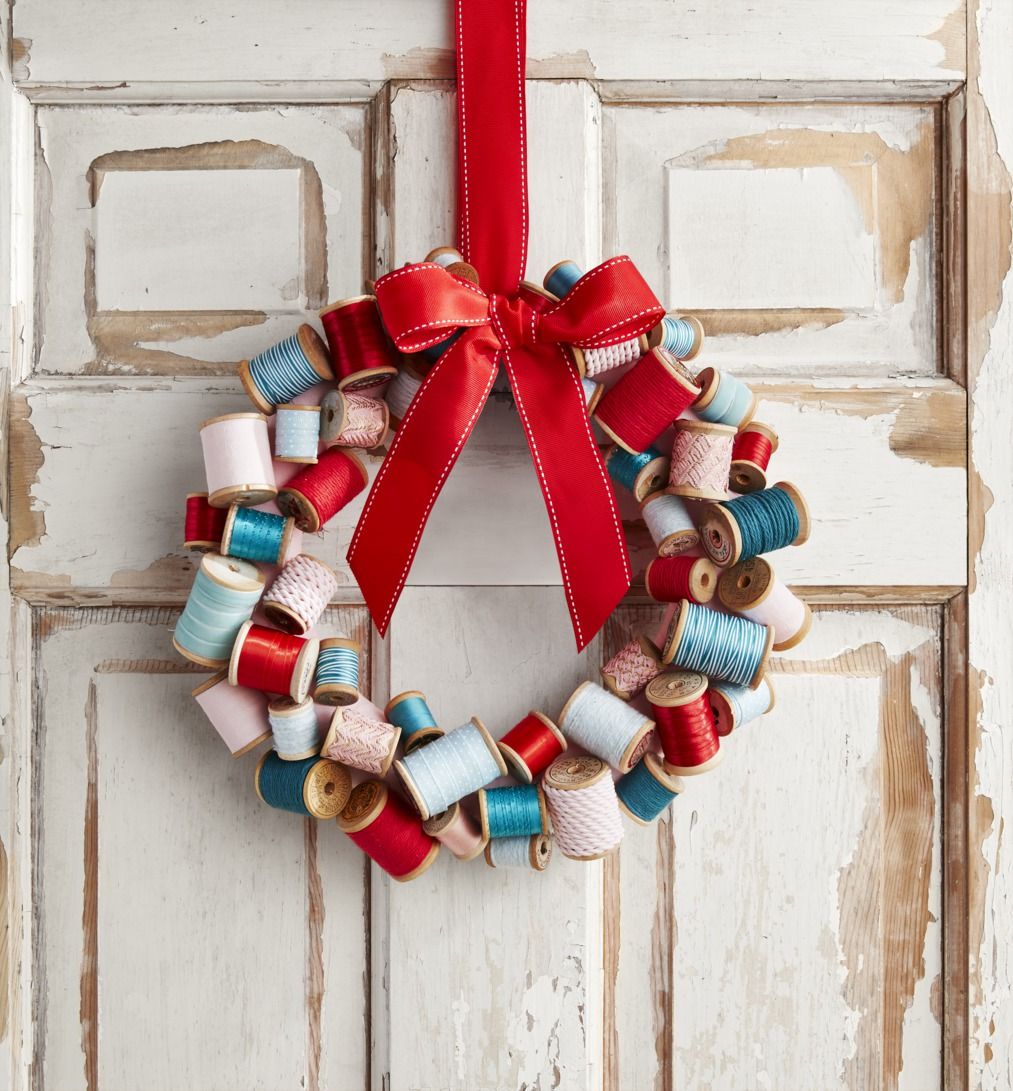 Christmas is a time for being with the people you love, so why not personalize it even further with DIY decorations? You can use all sorts of materials for easy Christmas craft ideas, but our favorite ones are paper snowflakes and festive garlands. You'll have a nice experience with your family and you can even make it a tradition! It takes a lot of work but it's always worth it when you know you made these things around the house with your family!
You can never go wrong with heartfelt gifts either, so take up a new craft this year like knitting or crocheting and make something special for your loved ones!
We're highlighting some easy DIY decoration ideas that you can use to spruce up your home and make it more personal. These include paper snowflakes, garlands made out of twigs or branches, homemade gifts like photo albums or blankets with a child's face on them, etc. It also does not matter if you aren't crafty as there are many other simple DIY ideas available online. All in all, the possibilities for making this year's Christmas special by using easy DIY decorations are endless! If you're interested in looking at new houses, you can follow these home buyer tips to help you with your search for that perfect house for you and for your family! Maybe next Christmas season you'll have a bigger house and more space to work with for your DIY decors!